Windows Web Hosting Features

Programming Language
ASP.NET 1.1/2/3.5SP1/4.5/5, ASP.NET MVC3/4/5/6
Classic ASP, .ASP Core 1.0/1.1
Node.js, Silverlight 4/5
Multiple versions of PHP, including 5.6, 7.1, 7.2, 7.3

Database
SQL Server 2012/2014/2016
Support remote access to databases, including MySQL and MSSQL
MySQL 5.5+
phpMyAdmin

Security & Access
Independent application pool
Hotlink and anti-theft protection
Free SSL certificates
Website backup and recovery

Server Specifications
Windows Server 2012 R2
High-performance server
CPU 8 cores, 32GB memory
SSD RAID storage
Why NicSRS Windows Web Hosting?
Visual Control Panel
We provide the top-notch control panel Plesk for easy management of websites, domains, emails, and files. Plus, we provide a range of applications with 1-click installation for efficient website management.
ASP.NET Environment
We support various versions of ASP.NET, including the latest ASP.NET Core, and also offer support for multiple versions of Crystal Report.
Higher Security
We support unlimited issuance of Let's Encrypt SSL certificates. Each user has their independent application pool and FullTrust execution permissions, ensuring high website security and minimal execution restrictions.
7x24 Technical Support
Our well-trained customer support teams are available 24/7, feel free to contact us via Live Chat or Email.
NicSRS - User Satisfaction Guarantee
30-day Unconditional Refund - NicSRS promises that users can apply for a refund without conditions within 30 days of purchasing web hosting.
Plesk Control Panel - We provide industry's best server manage control panel, even newbies could create and manage websites easily.
High-performance Servers - NicSRS uses premium servers with multi-core CPUs, SSD and more to ensure server speed.
Technical Support - NicSRS provides 24/7 technical and customer support both pre-sale and after-sale, dedicated to assisting each user in selecting the most suitable products.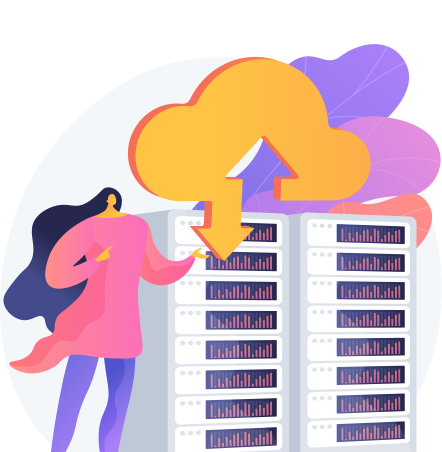 Compare Windows Hosting Plans
| | | | |
| --- | --- | --- | --- |
| Item | Standard | Pro | Business |
| Number of Sites | 1 | 5 | Unlimited |
| Storage | 10GB | Unlimited | Unlimited |
| SSD | | | |
| CPU | 1 | 3 | 4 |
| Memory | 256MB | 512MB | 768MB |
| Traffic | 50GB | 100GB | 200GB |
| Bandwidth | 1MB | 1MB | 2MB |
| MYSQL Database | 1 x 1GB | 5 x 1GB | Unlimited x 1GB |
| Remote Database Access | | | |
| Email Accounts | 50 | 100 | Unlimited |
| Free SSL Certificate | | | |
| Pseudo-Static | | | |
| ASP Core | | | |
| ASP.NET 1.1/2/3.5SP1/4.5/5 | | | |
| PHP | PHP 5.6, PHP 7.1~PHP7.3 | PHP 5.6, PHP 7.1~PHP7.3 | PHP 5.6, PHP 7.1~PHP7.3 |
| Crystal Report | | | |
| Customizing PHP.ini | | | |
| WordPress Toolkit | | | |
| Node.js | | | |
| Git | | | |
| Perl | | | |
| FTPS | | | |
| Auto-backup | System backup (retain data for 7 days) | System backup (retain data for 7 days) | System backup (retain data for 7 days) |
| CodeGuard | Optional | Optional | Optional |
Windows Hosting Optional Features
NicSRS Popular Web Hosting
Windows Hosting Q&A
Q

What is Windows hosting?

A

Windows web hosting, built on Microsoft Windows Server, shares server resources among accounts while isolating permissions for file and data security. It's an affordable choice for beginners and businesses creating websites, especially for those using ASP.NET scripts. NicSRS manages web hosting with Plesk, delivering a top-notch user experience.
Q

Which Windows web hosting do I need?

A

We offer three Windows web hosting options: Standard for beginners, Pro for programmers, and Business for enterprises, which provides higher stability and speed. If you primarily plan to create PHP websites, consider our Linux hosting, which offers better PHP support. For high-traffic enterprise sites, think about upgrading to VPS hosting. Start with web hosting if you're unsure about your site's traffic, and we provide migration tools for easy upgrades.
Q

The operating system for Windows server?

A

Currently, our Windows servers primarily use Windows 2012 R2, with some running Windows 2016. Both systems generally provide good support for applications. If your program has specific operating system requirements, please contact our customer service.
Q

What is the IIS code execution permission of the web hosting?

A

Each account on our Windows web hosting has FULL Trust code execution permission in IIS. Asp.net uses Trust Levels to set code execution permissions, with 5 default levels: Full, High, Medium, Low, and Minimal. Full Trust permissions allow your code to run with fewer system security restrictions.
Q

How about the development environment of NicSRS Windows web hosting?

A

NicSRS offers a programmer-friendly environment with multiple versions of .NET Framework, ASP.NET MVC, ASP.NET Core, Node.js, PHP, Silverlight, Crystal Report, and more on our Windows web hosting. We keep our software up to date with the latest versions and can provide additional components upon request, subject to server security considerations.
Q

Which free SSL certificate is available for Windows web hosting?

A

We provide Let's Encrypt SSL certificates that are globally recognized. They are effectively free as long as you use our hosting services, and there are no limits on the number of certificates issued. For enterprise customers, we offer a choice of premium paid SSL certificate brands.
Q

If I have a website hosted with another provider, how can I migrate the site to your hosting?

A

Migrating a website to NicSRS is very simple. If your web hosts use Plesk, then you can export website, and import it to ours. If your web hosts use some other control panel, you can upload your file to our server using FTP client tool or our web-based file manager.

If you have any question during migration, please contact our 24/7 customer support team.
Q

When will my account be activated after payment?

A

Once you make the payment, your account will be immediately activated and you will receive an email regarding your hosting account within 1-2 minutes. Our system will set up everything automatically.

If you don't receive the email, please contact our customer support.