Hong Kong Web Hosting Features

Website Management
Plesk/cPanel
Let's Encrypt Free SSL Certificates
Automatic daily website backup
Git supported

Scripts & Database
PHP 5.4+, PHP 7.0+, Zend Optimizer
Windows hosting. NET 3.5SP1/4.5/5,ASP Core 1.0/1.1/2.0
MySQL 5.5+, Windows hosting support MSSQL 2012/2014/2016
Database Remote Access

Access and Security
Encrypted FTP access
Hotlink and anti-theft protection
Custom .htaccess, pseudo-static
Password protected directory

Email
Supports multiple web emails
Compatible with Outlook, Thunderbird and other email clients
Email forwarding, email alias, auto-respond settings, etc.
Antispam and email antivirus protection
Why NicSRS Hong Kong Web Hosting?
Easy-to-use Control Panel
Equipped with cPanel/Plesk control panels, supporting both Linux and Windows systems, secure and easy to use. cPanel and Plesk help facilitate web management, statistics, and creating email accounts, etc.
1-Click Installation
1-click installation and deployment of over 100 applications like WordPress, Discuz, DedeCMS, Magento, Drupal, and more. It's easy to use, making website building a breeze even for beginners.
Hong Kong Data Center
Utilizing China Telecom's high-quality data center in Hong Kong, with a VIP dedicated fiber connection to mainland China, 100% DELL servers, 24/7 data center monitoring, ensuring ultra-fast access speed and 99.9% stability.
7x24 Technical Support
Our well-trained customer support teams are available 24/7, feel free to contact us via Live Chat or Email.
NicSRS Hong Kong Data Center Advantages
Stable Network Connection
Hong Kong data center comes with CN2 Telecom direct connection and international network bandwidth, providing high redundancy, low latency network speed, and ample bandwidth to resolve network congestion and blockages, ensuring your website can instantly respond to user requests.
7*24 Monitoring
NicSRS network monitoring system can promptly respond to various network abnormalities. In addition to smart repair, our system management can intervene and make adjustments to ensure the normal operation of the entire network and servers.
100% Power Guarantee
NicSRS has several SAS 70 II certified data centers in Hong Kong with redundant power support for data center servers, heating, ventilation and air conditioning systems, ensuring uninterrupted server operation through backup generators and power management systems.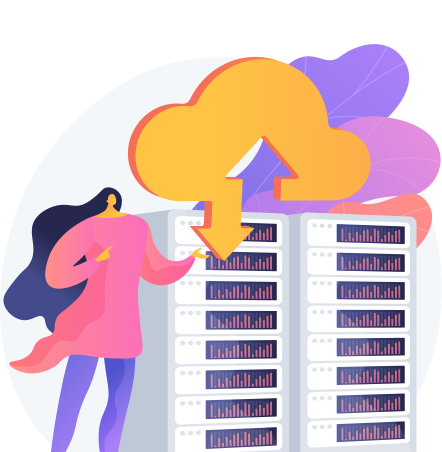 Hong Kong Web Hosting Optional Features
NicSRS Popular Web Hosting
Hong Kong Web Hosting Q&A
Q

How to choose Hong Kong hosting?

A

NicSRS offers a range of services in its Hong Kong data centers to meet various needs, including web hosting, VPS hosting, and dedicated servers. For bloggers or small businesses, web hosting is generally sufficient. If you need more powerful servers, with our VPS or dedicated servers, we also provide free migration tools, making scaling easy. Within the same product type, your site can auto-upgrade. For product-type switches (e.g., from web hosting to VPS hosting), use our tools or handle it manually.
Q

Is there any difference between the use of NicSRS Hong Kong hosting and others?

A

NicSRS aims for a consistent user experience across all data centers in Hong Kong, the United States and other regions. All of our Linux servers are configured with cPanel, and our Windows servers use Plesk, support both Chinese and English interfaces, offer 100% SSD storage, accept PayPal payment, and provide a 30-day refund guarantee, ensuring a seamless experience similar to other hosting providers.
Q

Is Hong Kong web hosting suitable for international ecommerce?

A

This depends on the specific location of your website's primary visitors. If your customers are mainly based in Southeast Asia, then a Hong Kong data center would be a great choice. However, if your primary customers are from the United States, we recommend a US data center. Additionally, for international ecommerce, we suggest considering CDN services to enhance the global access speed of your website.