Linux Web Hosting Features

Script Support
PHP 5.6, PHP 7.1 ~ PHP 7.3
Zend Optimizer
Node.js, Python, Perl, etc
Git

Access and Security
Free SSL Certificates
Encrypted FTP access
Custom. htaccess, pseudo static
Fail2Ban Protection

Database
MySQL 5.6+
phpMyAdmin access
Support shell access
Password protected directory

Email
Compatible with Outlook, Thunderbird and Windows Mail
Multi-functional web email
Email forwarding, aliases and auto-respond
Anti-spam & anti-virus
Why NicSRS Linux Web Hosting?
Instant Indexing
Our servers are equipped with SSD storage and high-performance servers, enabling your website to load quickly and improve visitor experience.
Rich Features
Supporting various website development scripts, including PHP, Node.js, MySQL, multiple versions of MSSQL, free SSL certificates, automatic daily backups, etc, our service can effortlessly run various types of complex applications.
High Security
NicSRS web hosting is built on the industry-leading Cloud Linux platform, which effectively safeguards the resources of each account. Additionally, the server firewall efficiently defends against DDoS attacks, brute-force attacks, etc.
NicSRS - We provide the best service
High-Performance Servers - NicSRS employs high-performance servers equipped with SSD and multi-core CPUs to ensure smooth server operation.
Graphical Panel - NicSRS offers a free cPanel for every Linux hosting user, allowing users to perform file, database, domain, and email management tasks through the user-friendly visual interface of cPanel.
Refund Guarantee - NicSRS commits a 30-day unconditional refund policy for web hosting users, ensuring customers can make their purchases with ease.
Technical Support - NicSRS provides 24/7 technical and customer support both pre-sale and after-sale, dedicated to assisting each user in selecting the most suitable products.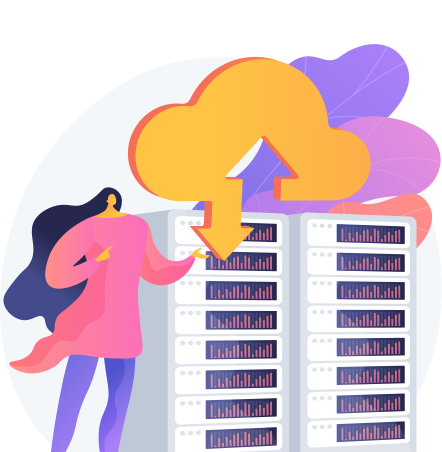 Compare Linux Hosting Plans
| | | | |
| --- | --- | --- | --- |
| Item | Standard | Pro | Business |
| Number of Sites | 1 | 5 | Unlimited |
| Storage | 10GB | Unlimited | Unlimited |
| SSD | | | |
| CPU | 1 | 1 | 2 |
| Memory | 512MB | 512MB | 1GB |
| Traffic | 50GB | Unlimited | Unlimited |
| Bandwidth | 1MB | 1MB | 2MB |
| MYSQL Database | 1 x 1GB | 5 x 1GB | Unlimited x 1GB |
| Remote Database Access | | | |
| Email Accounts | 5 | 10 | 50 |
| Free SSL Certificate | | | |
| Pseudo-Static | | | |
| PHP | PHP 5.6, PHP 7.1~PHP7.3 | PHP 5.6, PHP 7.1~PHP7.3 | PHP 5.6, PHP 7.1~PHP7.3 |
| Customizing PHP.ini | | | |
| WordPress Toolkit | | | |
| Node.js | | | |
| Git | | | |
| Perl | | | |
| FTPS | | | |
| Auto-backup | System backup (retain data for 7 days) | System backup (retain data for 7 days) | System backup (retain data for 7 days) |
| CodeGuard | Optional | Optional | Optional |
Linux Hosting Optional Features
NicSRS Popular Web Hosting
Linux Hosting Q&A
Q

Which Linux web hosting do I need?

A

We offer 3 hosting packages - Standard, Pro and Business to meet the needs of different customers. All of them support shopping cart, WordPress, and etc.

The Standard plan is good for individuals and web developers to build demo websites. The Pro plan is designed for those who want to host more than 1 website. As the name suggests, the Business plan is for business-related websites, it will include dedicated IP, more server resource, and daily auto-backup and etc.

If your website is built using ASP.NET based on Windows OS, then you need to consider our ASP.NET hosting solution instead of Linux hosting. And if you want to get a dedicated server environment for your website, VPS Hosting is right for you.

If you are not sure which one you need, please contact NicSRS hosting support team. we are available 24/7.
Q

Why Choose SSD-based web hosting?

A

All NicSRS web hosting are built on SSD storage. SSDs are considered the next generation alternative to HDDs (Hard Disk Drives). Compared to traditional HDDs, SSD-based hosting is more shock-resistant, operates quietly, and has shorter access time and less latency. Tests have shown that SSD web hosting offers website response times that are 300% faster than traditional web hosting. Additionally, HDDs are sensitive and even minor mishandling can result in irreversible damage, such as website data loss. In contrast, SSDs are comparatively safer and more reliable.

Considering these factors, NicSRS has been using SSDs exclusively as the storage medium for web hosting since as early as 2015, providing customers with a faster and more stable web hosting experience.
Q

How many free SSL certificates can I get?

A

We offer Let's Encrypt SSL free to all our hosting customers. There is no limit to the number of certificates you can use. You can enable SSL on all domains and subdomains you host in our server.

Of course, we also offer paid SSL certificates, which you can purchase from our SSL certificate store.
Q

If I already have a website, can I transfer it to your web hosting?

A

Moving your website to NicSRS is easy. You can contact our customer service for free assistance or use our migration tools. For PHP-based programs like WordPress and Joomla, configuring the destination path and clicking a button initiates automated migration, simplifying the process.
Q

What are the restrictions of using NicSRS web hosting?

A

NicSRS Hong Kong hosting closely monitors CPU usage, terminating processes that exceed limits to ensure other websites can run smoothly. While this may seem inconvenient at times, it guarantees your website's stability within CPU usage limits.

We expect our customers to use our web hosting services legally and responsibly, refraining from illegal, pornographic, or politically sensitive content, spamming, and storing prohibited files like mp3, videos, or software downloads.