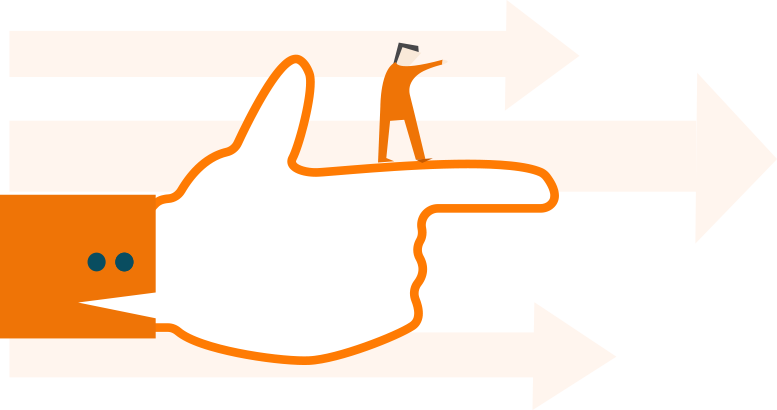 About NicSRS
Established in 2011, NicSRS provides a globally leading cloud resource distribution and management system, and is dedicated to building bridges between cloud resources and our customers. Our core team members have worked at Accenture, Microsoft, Autodesk, Azure Cloud, Huawei, etc., with years of experience in cloud service development and operations, rest assured your business is in good hands.
NicSRS has worked closely with world-renowned certificate authorities such as Sectigo, DigiCert, GeoTrust and Entrust, and thus is able to offer a comprehensive product lineup - SSL certificates, S/MIME, code signing certificates, document signing certificates, SiteLock, WHMCS, cPanel, Plesk and more! In addition, we provide industry-leading certificate management system and sales & billing management platform.
Our Comprehensive Product Range
Why Choose NicSRS
Cheap Price Guarantee
NicSRS offers our customers unbelievable prices because we are the strategic partners of most trusted brands. We buy these security products at deeply discounted rates and pass those margins directly to you. The more you buy, the more you save.
Product Diversity
As an industry-leading comprehensive service provider, NicSRS products cover a series of cybersecurity solutions such as SSL/TLS certificates, S/MIME, and SiteLock, etc.
Best Money Back Guarantee
NicSRS offers you a full 30-day money back guarantee on most of our products. Within 30 days of the issuance, if there's any problem, you can always apply for an unconditional refund.
Most Trusted Brands
NicSRS is the platinum partner of Sectigo Group, and also has close relationships with most trusted brands like DigiCert, GeoTrust, Globalsign, Entrust, etc. We provide you with the most competitive prices.
High Credibility
NicSRS security solutions are highly recognized in various fields such as government, institution, financial and e-commerce enterprises. 100,000+ companies have chosen to trust NicSRS services.
World Class Support
We have provided professional and timely customer service for years. Our friendly support team members have years of experience, and are also ready to help with any queries or questions at any time, 24/7.
Check Out Popular SSL Certificates
NicSRS Q&A
Q

Are SSL tools provided on NicSRS website free to use?

A

Yes, they are free. NicSRS provides free and easy-to-use SSL and DNS tools to our customers, including SSL converter, DNS lookup, Whois, CSR Generator and CT log query, etc.
Q

Is it possible get a full refund if I buy an SSL certificate at NicSRS?

A

Of course. We offer a 30-day money back guarantee on most SSL certificates, except GlobalSign SSL certificates which 7-day money back. You can apply for a refund easily on NicSRS console should you change your mind.
Q

Can you help me install the SSL certificate?

A

Our professional and technical team will help you with any technical issues you encounter. If you need dedicated support, such as SSL installation, it will be provided for a fee.
Q

What types of SSL certificates do you provide?

A

We provide all types of SSL certificates, including DV SSL certificates, OV SSL Certificates, EV SSL certificates, single domain SSL certificates, multi-domain SSL certificates and wildcard SSL certificates, and you can choose from Sectigo, DigiCert, Entrust, GlogalSign, GeoTrust and more certificate authorities. If you are not sure which type is best for your business, please feel free to reach out and tell us your needs.